Will Vaccines Someday Prevent Cancer?
One of the world's leading brain surgeons and immunologists discusses the vaccine he developed to fight brain cancer.
Interview by Kareem Maddox
Illustration by Max Temescu
Q. First off, tell me about why you studied French Literature, even going abroad to France, knowing that you would ultimately study medicine.

Whenever patients come, they always ask me about the French literature. It's the one thing that seems to stand out for people because I guess it's unusual in the medical profession to have somebody who's interested in, or someone who delves into the liberal arts like that, but I was a double major at my time at Stanford in French Literature and in Biology. I was interested in symbolist literature, Rimbaud and these people who wrote very dark kinds of poetry, it was just something I naturally gravitated towards. It was one of the most different and interesting parts of my life, to spend time in a different country, with a different language, and immerse myself in it. I took literature classes at Sorbonne, and during the weekdays I worked at the Pasteur Institute, which was the leading immunology institute at the time, and worked on immunology and cancer. That's where I also developed my interest in the immune system and cancer.

Do you think your background in the arts has helped your career in medicine?

I think it's helped a lot because I also explore from a humanist standpoint — what does it mean to have sympathy for your humankind, what does it mean to wage war against a disease? Not only are we fighting scientifically, but we're waging a war almost as if Napoleon was waging a war against other factions. It embodies our humanness, from both the scientific aspect and seeking what's important for us to pursue as humans.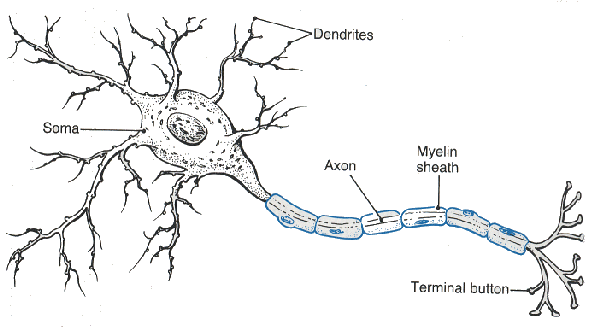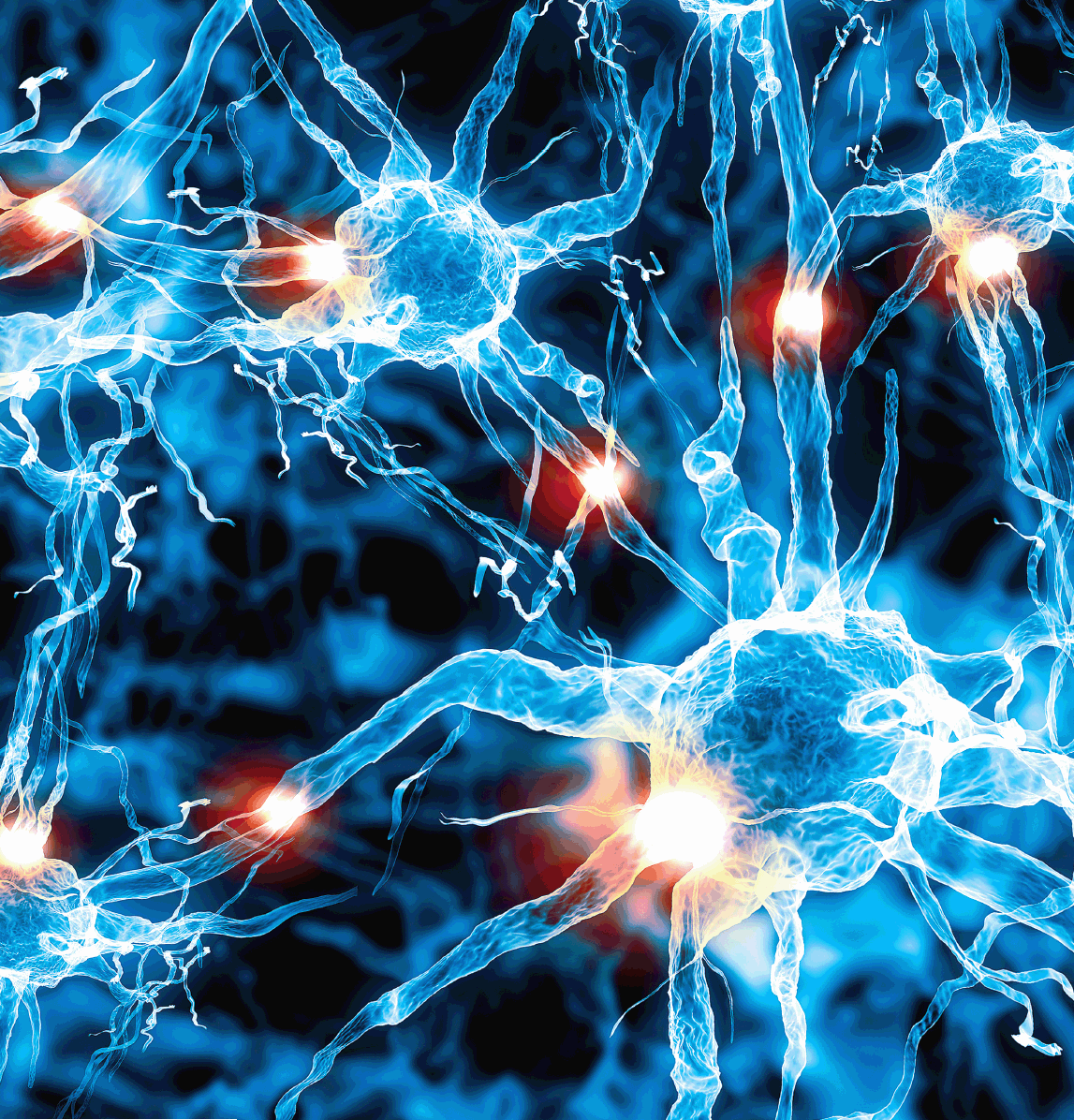 When did you decide you wanted to focus on brain cancer?

I think it all kind of goes back to humanism and what it means to help others sustain what is most important in our lives, and to me brain cancers are the most devastating because they take away that which makes us human. Our ability to think, have emotions, move, and to relate to one another. It often times impacts us at the peak of our human function. From that standpoint I gravitated towards it. Viscerally, whenever you see a cancer, you see the pathology of it, doing this horrendous thing to the most beautiful organ not only in the human body, but probably in the universe, it's so devastating and horrible that it draws all that we can muster up as humans to try to fight a really overwhelming foe. I think that's what drew me from a human interest standpoint, and as I saw how the doctors treated patients, I gravitated towards the patient care side as well.

I'm interested in the idea of vaccines for brain tumors — can you tell us about how your vaccine works?

For brain cancer, the treatment has pretty much been the same for many years and consists of surgery, radiation, and chemotherapy. Despite those three types of therapy, the median survival is 14.6 months. And really, not much has changed in the last ten years and nothing has really effected that dismal survival.
The immune system is our natural means of fighting off cancer, so the body is probably forming little cancers all the time from the mutations of our cells and our cells are always in a stage of growing and filling up areas where other cells have died. For instance, our skin cells are always growing. There's a normal mechanism by which the cells stop growing, but some cells don't get that signal and continue to grow. It's the immune system in our bodies that recognize those cancers and then are able to kill them off. But for some reason or another, some cancers become overwhelming and fight off that immune response in our bodies, and so the idea behind an immune response to a cancer is to allow the body to fight off the cancer in the normal ways that it does, but make it a stronger.
What our vaccine does is, rather than a preventive vaccine like you would get for measles or mumps, is try to teach the immune system to fight off that cancer. We use specific cells, called dendritic cells, in the body that alert the immune system to fight off cancer cells and we load those cells with specific proteins that are in the tumor to give the immune system the scent of the cancer cells. Like you would give a hound dog the scent of a criminal's clothes to go after it and find him, [our vaccine teaches] the T-cells how to identify the cancer cells, grow, and fight off that cancer. We use a therapeutic vaccine, and the immune system has become a more important part of cancer therapy. Last year in science therapy, cancer immunotherapy was the breakthrough of the year. There are drugs that are coming to market that tip the immune system more towards fighting off the cancer, and that is becoming more and more effective. This is becoming a strategy that's now coming to bear with all cancers, and it's a matter of trying to figure out how to manipulate the immune system most effectively to fight off those cancers.
What are dendritic cells?

Dendritic cells were found in the 1990s and in fact was found at the Rockefeller Institute and developed for a cancer therapy at other institutes, including ours, and a scientist at the Rockefeller Institute who discovered dendritic cells, named Ralph Steinman, a couple years ago won the nobel prize for his discovery of dendritic cells. It was a fundamental discovery of how one of the fundamental cells in the immune system got alerted to other cells of cancers and infections, and so the idea was to use this cell to alert the body of cancers and it's one of the cells in the immune system that appears to be very important in mounting an immune response against cancers.

Steinman was the only person to win the Nobel prize posthumously, correct?

That's right and the nobel prize is only given to those people that are alive but he actually passed between the time he was nominated and when he was to receive the prize, so he was the only person to receive the prize posthumously.

What kind of quality of life does your therapy allow with an additional 10 months?

That's a very important scientific and philosophical question—what does it mean to have a couple more months of survival. So let me first address that scientifically. Chemotherapy can really impact your quality of life, making you fatigued and have many other side effects. On the other hand, immunotherapies tend to have relatively low side effect profiles because the immune response is your normal response to cancer, so you don't generally get a lot of bad side effects associated with it, and that's been established through larger immunotherapy trials, including ours. The other scientific aspect is that it improves your progression pre-survival, meaning that you live longer without the cancer coming back so during the time that the cancer doesn't come back, your quality of life tends to be quite good. So immune therapies in general, and our dendritic cell vaccines in particular, tend to actually improve your quality of life and we've actually been able to show that with quality of life measures.
The other aspect of it is if you increase somebody's life by 3 months, 2 months, even less than that, is that a worthwhile therapy? And I would say, in general, it's absolutely worthwhile. The things you can do with a few extra months in your life are dramatic when you know that's what you have left. I've seen mothers see their children graduate from high school and college, I've seen in my patients see their children get married and participate in the wedding, and just have [more] time with their loved ones. If we were put in those shoes, I think most of us would really want to have those extra weeks and even days to be with our loved ones. Both scientifically and philosophically I would have to say that anything we can give them is a plus, but of course we're always looking for the cure, and hope to find a cure.
What are some causes of brain tumors and why are they so devastating? How do you tell patients to adjust their lifestyle after it's discovered?

The devastating thing about brain cancers is that, unlike other cancers that you can separate from yourself like a cancer of the lung or leg, when the cancer invades your brain - and that is exactly what it does, it invades your brain and infiltrates into all of the important elemental parts that make us human, from making us paralyzed on one side of our body, or taking away our speech or vision, taking away our normal ways of coping and emotions - it can be a devastating thing that effects all of our human functions. Every brain cancer is different based on the location of it in the brain and what functions they effect.
So it's a good question, what I would tell patients. I do tell them that it can effect certain parts of their other functions, like their speech or even their thinking. Those are the most devastating things, when it takes away something that's so innately human, like speech, because it effects their ability to speak and to communicate. If you think about it, most of the time we're thinking in speech, so it removes our ability to even think in a normal way. It's hard to prepare people for something so devastating. I think brain cancer is the ultimate thing that equalizes anybody that it effects and makes you realize what's important in life, from our health to our relationships with others.
Some neurosurgeons, including your colleague Dr. Keith Black, recommend avoiding the use of cell phones near your head. Do recommend that as well?

I think the proof is in the pudding of what people do and Doctor Black does not use his cell phone next to his ear. I know most neurosurgeons do [avoid it], just because the data out there is inconclusive to its causality, unlike something very obvious like smoking. But certainly things may change in the future, so the safest thing would be not to handle cell phones. But there are a lot of other factors that can influence cells to grow and to mutate and these are often times things that are in the environment, from volatile organic compounds to hormones that we eat, or other things that can cause mutuations in ourselves and our bodies. So I think cell phones, whether they do cause brain cancer is still inconclusive, but obviously if one wants to reduce one's risk, not using cell phones next to their ear or trying to reduce the things that you ingest or breathe that could potentially cause cancers or mutation would be a wise thing to do.

Can you explain the difference between brain tumor cells and brain cancer stem cells?

Our body begins from embryonic stem cells that have a capacity to make every cell of our body, to the more specialized stem cells, like brain stem cells, that can make all the cells of the brain. There are three different cells in the brain: neurons, astrocytes and dendrocytes. Neurons are the electrical cells of the brain, and then the astrocytes are the supportive cells and all of the dendrocytes are cells that wrap around the neurons in order to make it transmit electrical signals faster.
Neural stem cells have the capacity to make all those types of cells, and those were discovered pretty late in the 1990s, whereas before [we believed] the brain had all of the cells that it would require and doesn't grow, we now know that there are stem cells in the brain that replenish the cells, particularly the cells that create memory in the hippocampus, and these stem cells poop out towards the end of our lives and that's supposedly why we lose our memory because our stem cells aren't recuperating those memory cells as quickly as they're dying off. We know that all the organs in the body have their own stem cells. But the difference with cancers is that cancers were thought to be a stochastic model in which every cell was the same as each other. Now we think that there's a hierarchical model of cancer where there are these cancer stem cells, that are very much like normal stem cells, that have a capacity to replenish the cancer with all of the different types of cells of that cancer.
With brain cancer, the cancers are the same as the normal brain stem cells, the astrocytes, dendrocytes and neurons, but they're made in a fashion that's uncontrolled. Normally, you would make the number of cells that were needed, now you make abnormal cells and you make them like a factory that's gone berserk, like the "I Love Lucy" episode where Lucy has to deal with an uncontrollable chocolate manufacturing line. The cancers start making cells uncontrollably and so then the cells just take up that space in the brain and start invading all around, and so the idea with our immunotherapy is to target those cancer stem-cells because we know it's like the queen bee that makes all the other drone bees, and so if you want to kill off a colony of bees, you have to kill the queen bee. If you want to kill cancer, you need to get to the root of that cell, the cancer stem cell. So that's what we're trying to do with our immune therapy, and we think that if we're successful in targeting that set of cells, then we have the hope of one day curing cancers.

At the end of your career, how would you like to look back and see how you've contributed?

Any of us in the field of biomedical science are trying to contribute to the body of knowledge that's going to impact patients lives, reduce their pain and suffering and increase their lives. If I can have a meaningful impact in that, I think my life would have been well served.
Dr. John Yu
John S. Yu, MD is the Director of Surgical Neuro-oncology, Medical Director of the Brain Tumor Center, and the Neurosurgical Director of the Gamma Knife Program at Cedars-Sinai Medical Center. He is Vice Chair in the Department of Neurosurgery. An internationally renowned neurosurgeon, Dr. Yu's clinical focus is on the treatment of malignant and benign brain and spinal tumors. He is also conducting extensive research in immune and stem cell therapy for brain tumors. John is currently the Principal Investigator of immune therapies to treat patients with malignant brain tumors. His laboratory, funded by the National Institutes of Health, studies stem cell therapies for neurological disorders and mechanisms of stem cell tropism and cancer stem cell invasion. Dr. Yu earned his bachelor's degree from Stanford University and spent a year at the Sorbonne in Paris studying French literature. He completed his fellowship in immunology at the Institut Pasteur in Paris. He earned his medical degree from Harvard Medical School and master's degree from the Harvard University Department of Genetics.